raymondstolp.com

The official web site of Raymond Stolp

NEW RELEASE:

Raymond Stolp's latest album

Bella Koko

is released to the public! You can listen to it now on Spotify HERE.



Also available on iTunes, Apple Music, Tidal and Amazon. Photography and cover design by Elena Legakis.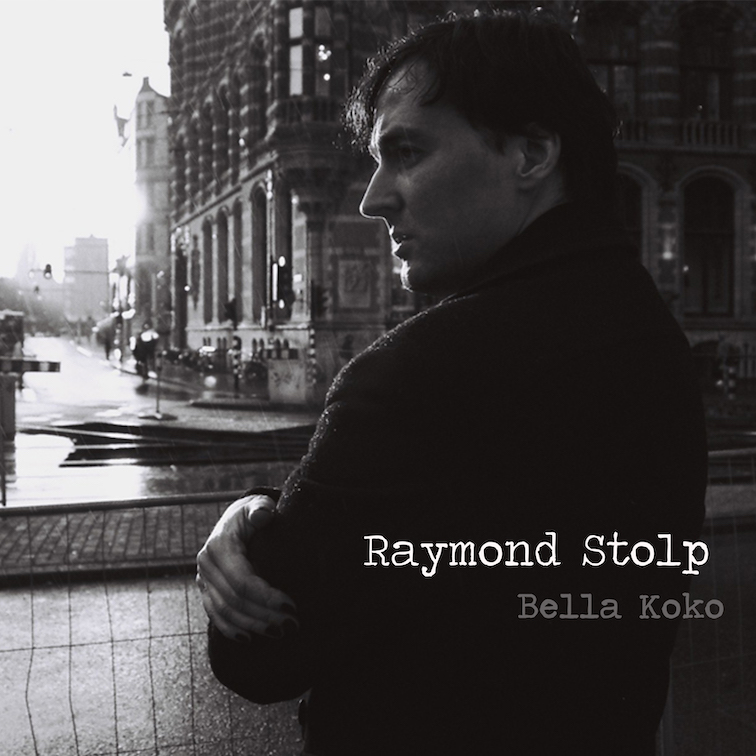 BIO: Raymond Stolp (1976) is a musician, writer and filmmaker from Zaandam, Holland. He studied Philosophy at the University of Amsterdam and has been awarded the degree of Master of Arts (M.A.) upon passing the 'doctoraal' examination in 2004. Starting out as a painter, his attention soon shifted to music, releasing five albums (which he initially distributed himself, but later appeared on the Flyingdeer Records label) and playing live in primarily Holland, England and France. He mostly records by himself and fronts his own bands when performing live, but in 1991 he collaborated on a youth music project at the Paradiso in Amsterdam with Freddie Cavalli of Herman Brood & His Wild Romance and later recorded their song 'Stop Messin' (Round In My Head)' with Toni Oswald in 2006 (click on the underlined song title to listen to their cover). Raymond has also worked in film as a composer and actor in the Kelatow/van Weerden production Kartel (2006) and writes, directs and edits his own music videos and promo material. As a writer his analysis of the BBC TV documentary

Cracked Actor

on David Bowie is featured as a chapter in the Wim Hendrikse book

Never get old. David Bowie: Man of Ch-ch-changes, part 1

(Gopher, 2005). Raymond also maintains this web site's popular Ask Ray section - which now also includes columns in Dutch - and has written the introduction to his longtime friend Edan Everly's official web site. A somewhat elusive figure, Raymond has nevertheless been an inspiration to up-and-coming musical talents such as Amber Kamminga, Jeanne Rouwendaal from WIES, and Madlife's Madelief van Vlijmen, here pictured with her beloved Raymond Stolp tribute T-shirt.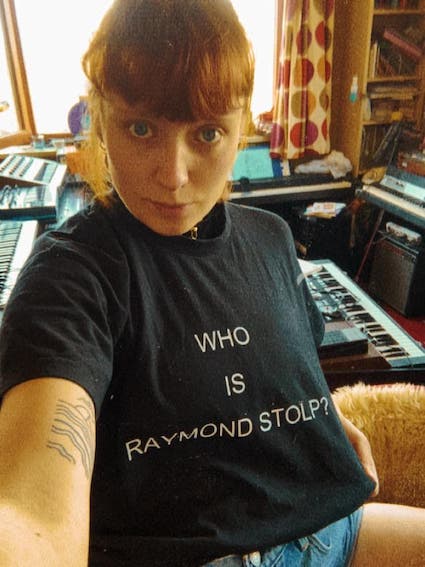 Meanwhile his guitar work has earned praise from Leif de Leeuw (voted as the best guitar player of the Benelux in 2020's

Gitarist Poll Awards

). Check out a video of them jamming together below. In 2016, after a seven-year absence from being in front of a movie camera, Raymond started making videos featuring his views on life, his workout routine with his dear friend Kylian Van Rijn, and various musical performances, all of which you can watch here on his official YouTube channel.
Raymond Stolp and Leif de Leeuw - Blues Jam. Performance, 2017
Written, directed, edited and produced by Raymond Stolp
Camera: Jan Willem van Proosdij
© Raymond Stolp